You have a story to tell – but don't have the time to write it yourself. black-and-white fountain offers you writers who will work to understand what you want to say, and write it in a way that conveys your thoughts and feelings just the way you want them conveyed. You can read Saaz Aggarwal's philosophy of ghost writing here.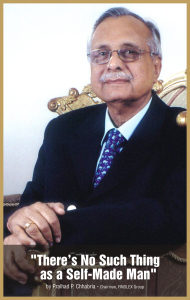 Memoirs of PP Chhabria
There's No Such Thing as a Self Made Man
He had no money, no friends in high places – not even any education. This is the story of how he made it to the top. Pralhad Chhabria's life has been one of dramatic ups and downs, success and tragedy. Read more on http://www.ppchhabria.com/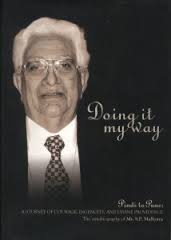 Memoirs of SP Malhotra
Doing it my way
He became head of his family and business when he was only fifteen. Orphaned at nineteen, rendered homeless by Partition at twenty-one, Satpal Malhotra arrived in Pune at 8.30 pm on the 13th of November 1947. In three days time he had rented a shop, set up a business, and even made a profit.