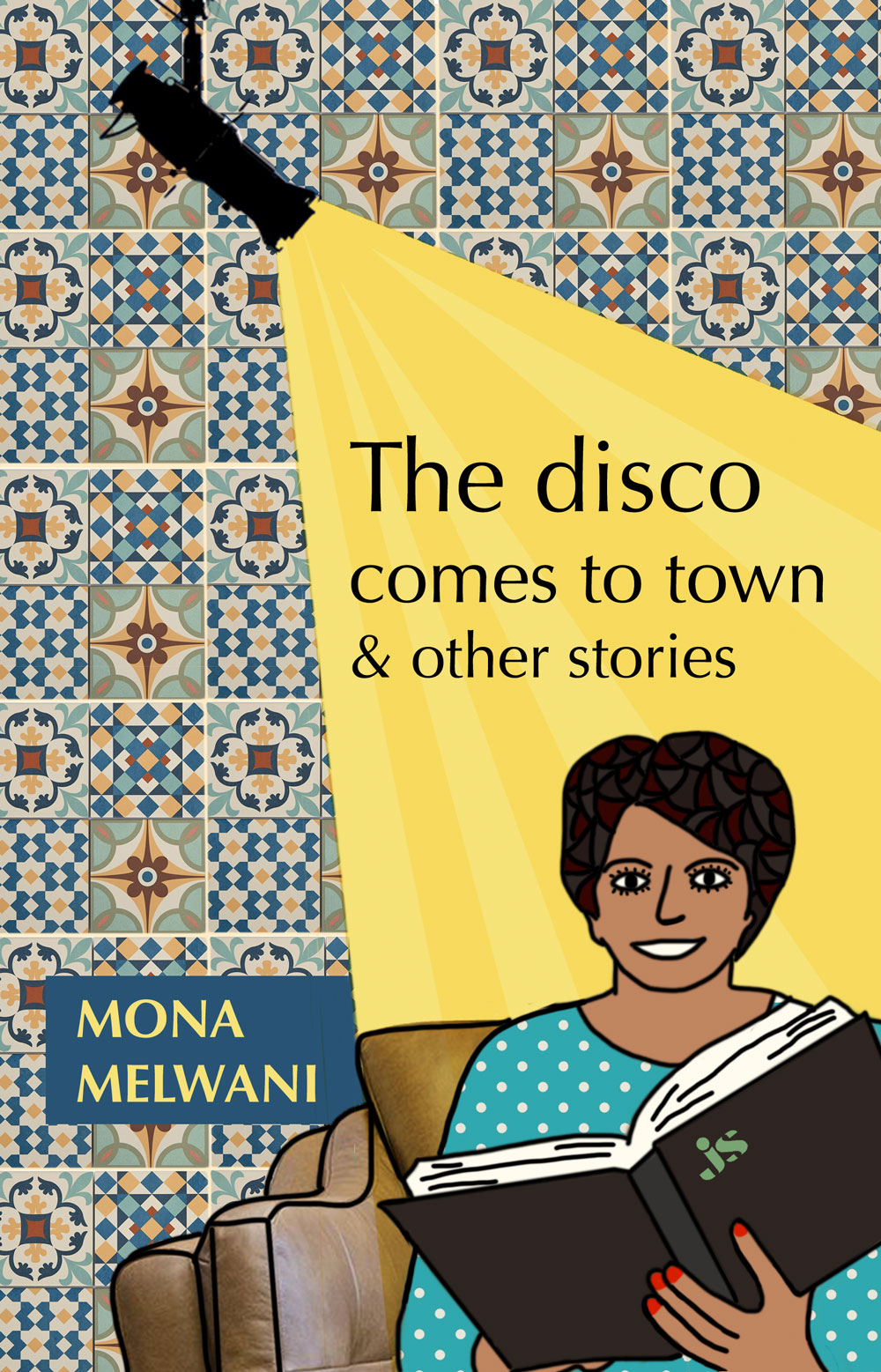 The Disco Comes to Town
& other stories
About The Disco comes to Town
This collection of short stories is a nostalgic journey back in time to the trendy 1970s. Growing to adulthood holds its challenges – whether in Shillong, or in Bombay, or in Colombo, or in Kotmale. There are coming-of-age rituals to transcend, small but joyful victories, discovering the nobility of giving, and sometimes even the lifelong consequences of unchecked impulse. Adept in the metaphor of the young, Mona Melwani spins lively tales that find their way straight into a reader's heart.
Other publications by Mona Melwani include:
Delicious Ways With Ginger, published by India Book House, Bombay in 1976
Indian Cooking Overseas: Traditional Cuisine Survives, published by Sterling Publishers, New Delhi in 1995
Just the Right Words: 201 Report Card Comments published by Scholastic Inc., New York in 2003. The blurb to Just the Right Words states, "She was inspired to write this book so that she might help others tackle one of the most challenging aspects of teaching – writing truly successful report cards narratives."

Mona Melwani was raised in Ceylon (now Sri Lanka). After High School, she didn't attend college, but educated herself at The British Council Library in Colombo. She also started contributing articles to The Ceylon Observer.
After her marriage to Murli Melwani, Mona enrolled in Sankardev College, Shillong, and obtained her BA degree. She also served as the Shillong representative of The Junior Statesman, later renamed JS. In 1981, she moved with her husband, a son and a daughter to Taipei, Taiwan, where she taught at an International School, The Taipei American School, for eighteen years. While teaching, she took online classes offered by the Michigan State University and earned a Master's Degree in Curriculum and Instruction.