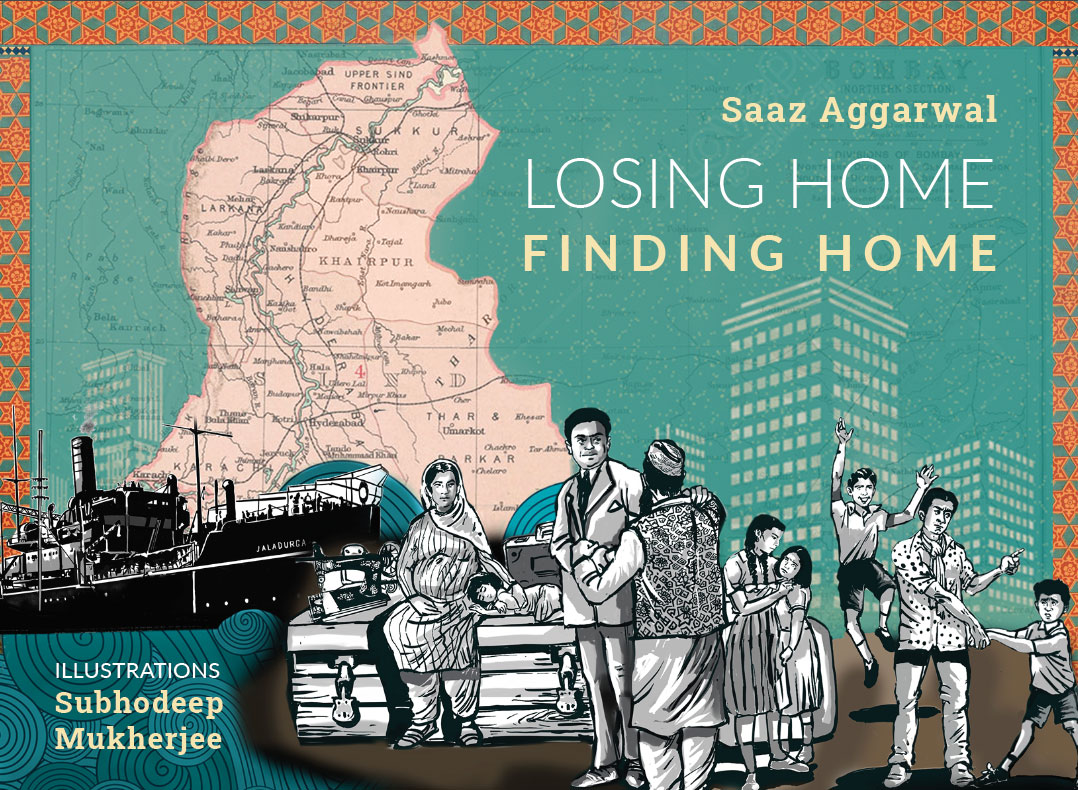 Sindh, 1947
Sometimes, terrible things happen. This book tells the story of a people who faced their misfortunes with bravery and creative enterprise. It is a collection of true personal accounts of sudden trauma, followed by a process of recovery, exploration, and rebuilding.
For a people who lost their homeland – and realised, much later, that the loss had also cost them their language and their culture – this book forms a repository of precious memories supplemented by historically-authentic illustrations and rare archival photographs.
 This book is for readers of all ages!
Saaz Aggarwal has a Master's degree in Mathematics, but over the years established herself as a writer and artist. Her body of work includes biographies, translations, critical reviews and humour columns, as well as themed painting collections and mixed media installations. She started working on documenting the Sindhi experience of Partition with her mother, who was Sindhi. Her first book was Sindh: Stories from a Vanished Homeland in 2012. Since then, she has written more books and academic articles, and also published books by others on the Sindhi Partition experience. Her books are in university libraries around the world.
Looking for more books on Sindh?