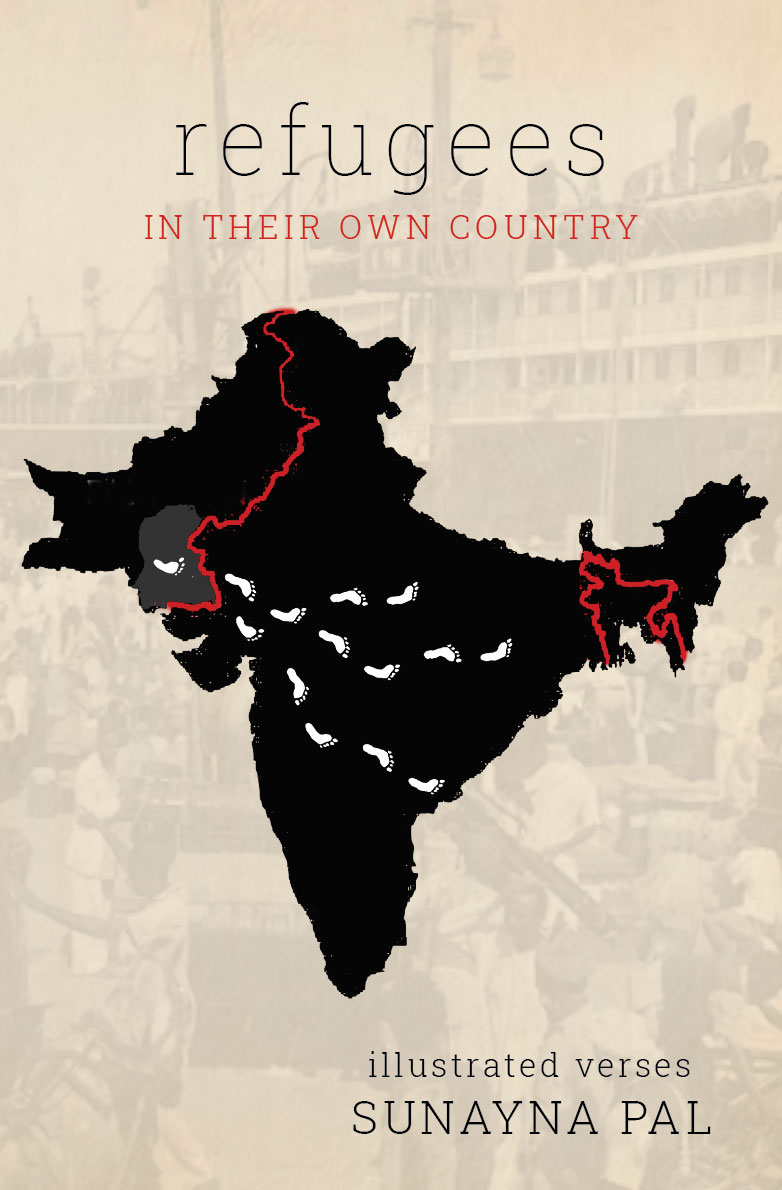 Refugees in their own country
This is an evocative and energetic collection of poems. It takes the reader through a trajectory of Partition events and experiences. If one wants, many of the poems can be linked to the events of Partition, but they also carry the emotional weight and understanding of what Partition would mean to all of us from South Asia.
About Refugees in their own country
75 verses, on the 75th anniversary of Partition, provides a chariot for anyone, across generations, who wishes to step into Sunayna Pal's time machine and experience those lost moments, painful moments, moments of truth, which she has magically recreated.
Praise for Refugees in their own country
These short but visually striking verses pay tribute to a community that lost everything, and the words and art completment each other well. In an age where younger Sindhis have begun to reclaim their lost heritage, this book acts as a reminder that such horror must never be repeated. As the poet says:
Rains never washed
the roads as much
as blood did.
Menka Shivdasani
These sparse poems reflect the horrors of Partition and personal loss, evident in powerful lines such as
Ink on paper
equalled
blood on land
The language is bold, blunt and contemporary. These fragmented sketches are bound to mature into distinctive poems in time. They represent a voice, deep as a history it embodies.
Anju Makhija
Born and raised in Mumbai, India, Sunayna Pal happily resides in Maryland, USA, with her husband, children, plants and an invincible goldfish. She enjoys working as the Director of The Poetry Academy. Holding degrees from XLRI and Annamalai University, Sunayna's poetry is published extensively in international journals and anthologies, with recent credits in Subterranean Blue Poetry, Cecile's Writers, and Poetry Super Highway. Sunayna is also devoted to the practice of Heartfulness meditation. Find more on her at sunaynapal.com. 
Sunayna Pal graciously contributes her royalties from this book to black-and-white fountain to continue publishing books about Sindh!