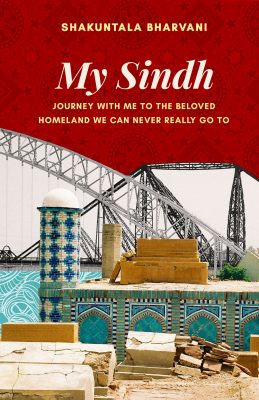 Journey with me to the beloved homeland
we can never really go to
Home is a place where your heart belongs. It's a place where you find peace and comfort: your haven in the heartless world. When a home is lost – snatched away abruptly – wounds form, and those wounds are passed on down the generations, manifesting in different ways.
Read this book, and heal a little!
On this journey to a homeland that you can never really visit, you will encounter charming stories about historical facts that contributed to making you who you are. Through the author's wit and insights, you will enjoy absorbing essential aspects of your lost culture. Some of what you read will surely be familiar. And, as things begin to fall in place, you will come a step closer to understanding who you are – a step closer to home.
About Shakuntala Bharvani
Shakuntala Bharvani was a Visiting Fulbright Teacher to the USA in 2001. Her novel Lost Directions (1996) was published by Orient Longman. The Law and Literature (Himalaya Publishers, 2002), edited by her, has been a prescribed text for students of Law of Bombay University for over a decade. Nissim Ezekiel, the Poet: A Monograph (2004) was commissioned by the Sahitya Akademi.