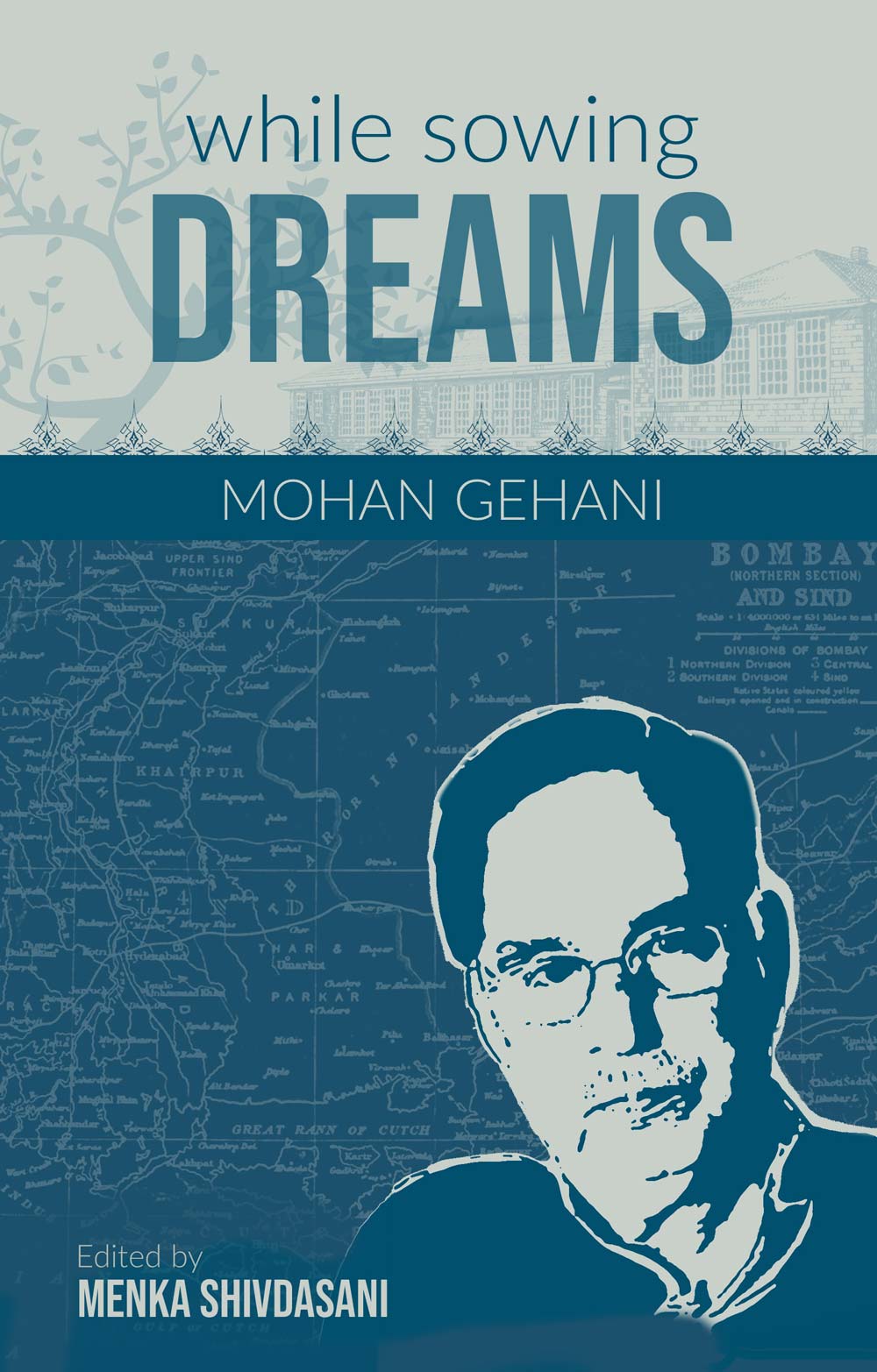 Mohan Gehani
Translated by Menka Shivdasani
About While Sowing Dreams
Mohan Gehani's poetry covers a wide range of life experiences, objects, penetrating observations – and, indeed, the kind of stray thoughts that might come to be magically harvested when a poet sows dreams. In this book you will encounter social satire, subtly-coloured metaphors for revolution, the quick dance between opposing perspectives of a nimble mind, all kinds of self-understanding, and awareness of the secrets of life.
Emotions are powerful – love most of all – and while things are eternally unchanging, things are ephemeral too, most of all the elusive figment of a poem that a lazy poet may lose forever! Through these short poems, some dazzling, some soothing, the reader will occasionally also stumble on references to the complicated feelings about Sindh, the lost homeland, and the attributes of its folk tales and their characters.
Mohan Gehani is a noted Sindhi scholar, playwright, translator and poet. Born in Karachi, Sindh, on 20 January 1938, he belongs to the select community of Sindhi writers who lived through the Partition of India, one of the early group which struggled to build a movement that held the Sindhi identity together after the loss of Sindh, and campaigned for the Sindhi Language to be accepted as a national language by the Constitution of India. 
Gehani, whose first short story appeared in 1955 in Naeen Duniyan when he was just seventeen, subsequently wrote many books, and received many literary awards including the Saeen G M Syed memorial award at the World Sindhi Congress in London in 2005, and the Sahitya Akademi award in 2011. He has also received awards for his contribution to Sindhi literature from the National Council for the Promotion of Sindhi Language (NCPSL, a body of the Government of India) for his book on the History of Sindh; the lifetime achievement award Akhil Bharat Sindhi Boli ain Sahit Sabha; a translation award by Sahitya Akademi in 2016 for his translation of Kapila Vatsayan's Hindi book Bharat: Natya Shastra; and the Madhya Pradesh Gaurav Award 2016. He was a member of the Sindhi advisory board for Sahitya Akademi from 2007 to 2012.